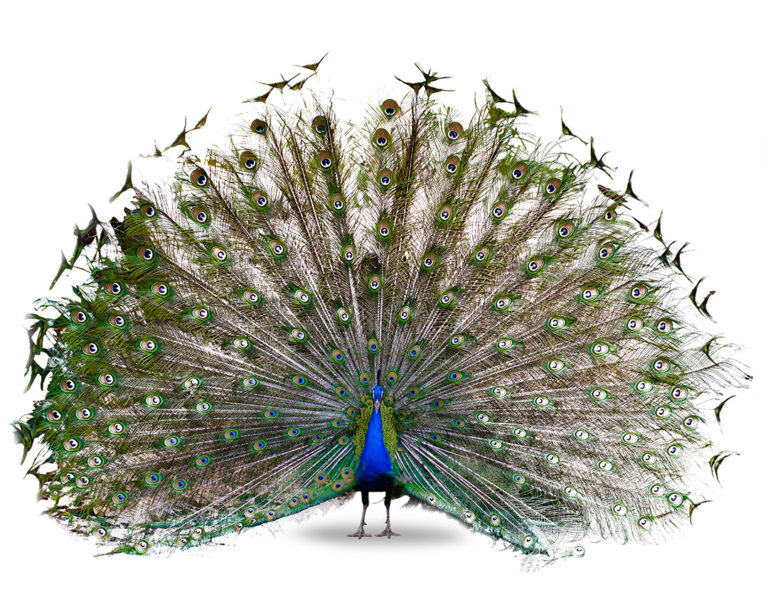 Of course we are very proud of the work we have done for our clients. We can shout out loud that we are good at what we do. Yet we prefer to leave that judgment to others. Therefore, we have collected a few examples of our work on this page.

Would you rather speak to a customer about working with us? If so, please let us know. We'll be happy to arrange it for you.
For Tech Data / Microsoft
Being the largest IT distributor in the Netherlands, Tech Data conducts numerous lead generation campaigns for its many vendors. Such as for Microsoft. Objective of the campaign we are highlighting here: to ensure that partners with outdated license subscriptions switch to the more modern cloud platform Azure.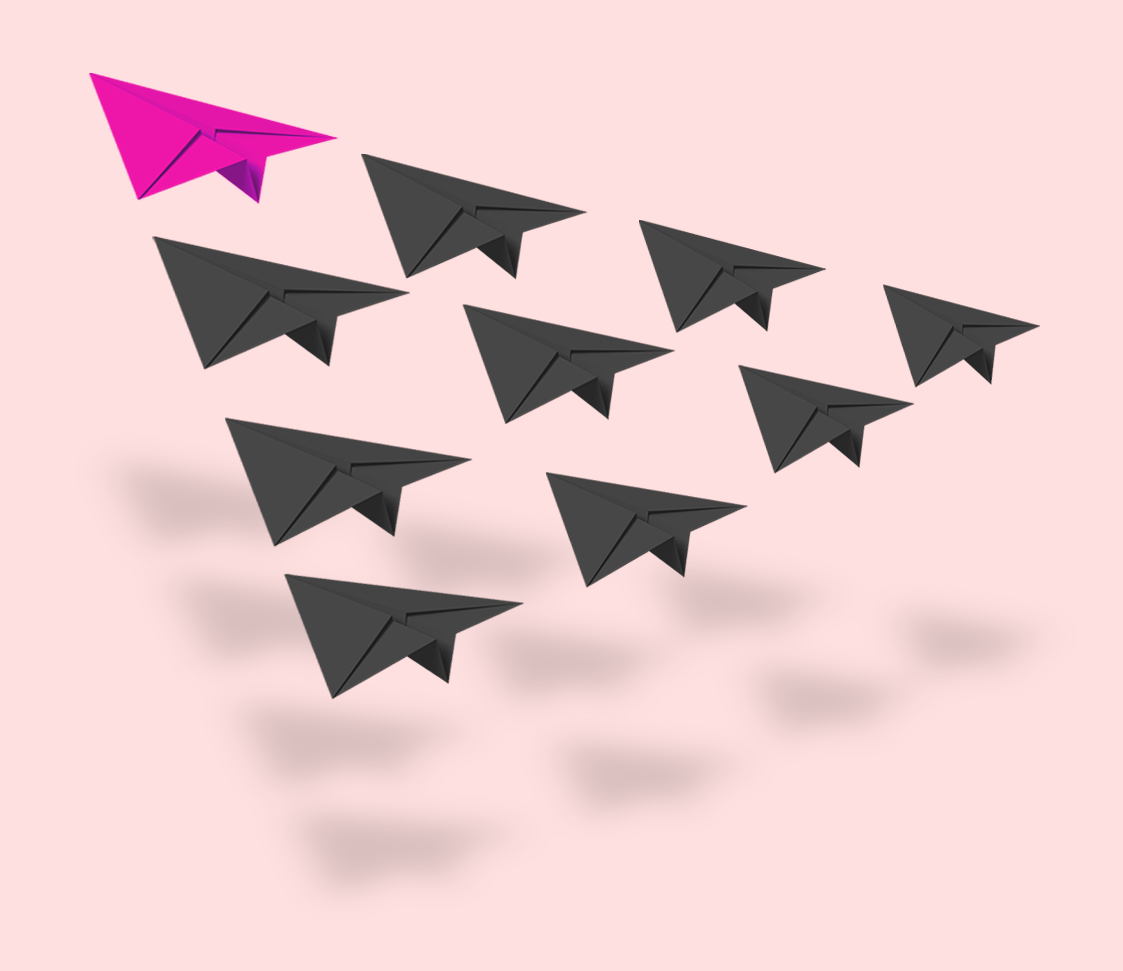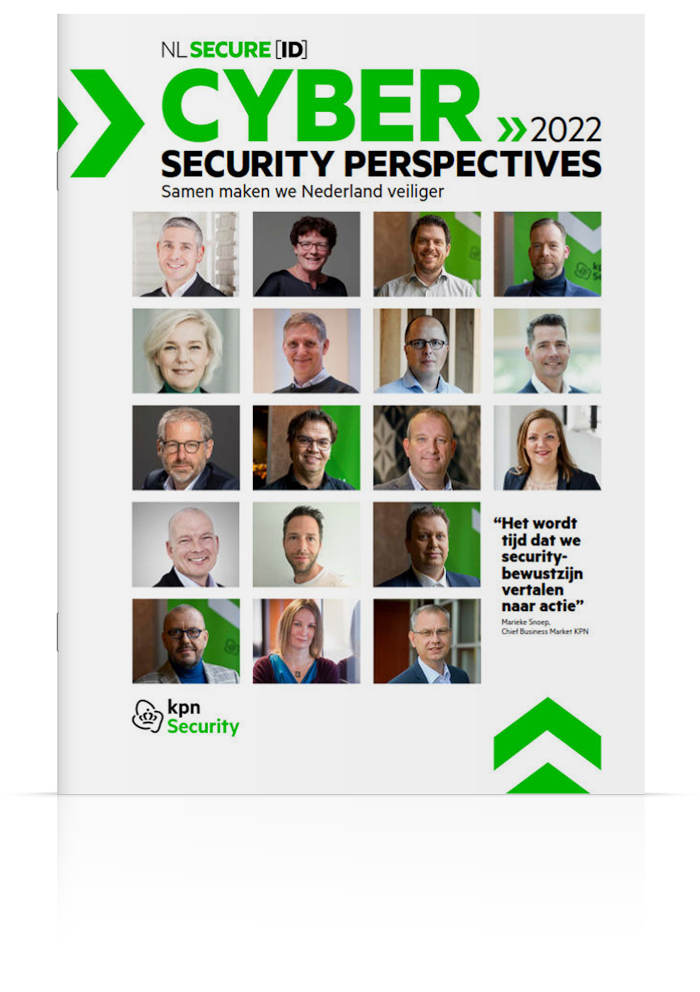 Interviews with thought leaders
Magazine for KPN Security
KPN Security focuses every day on improving the digital resilience of the Netherlands. A powerful weapon in this is the sharing of knowledge. And what better way to do this than with a magazine that informs readers about the most important developments in the area of cyber security! Besides the production of this annual magazine, we also contribute to the generation of publicity.
Customer stories for KPN IoT
KPN IoT, together with its customers, carries out the most spectacular IoT projects. Because both the customers and KPN IoT are quite proud of this, we have put a number of these projects on 'paper'. The reference articles are of course also intended to inspire other companies.
A reference case brings the possibilities of the Internet of Things to life and shows the added value of KPN as an innovation partner. We translate sometimes complex technology into an enthusiastic customer story. In an interview, we ask the customer the right questions. We combine this with our own research. In this way we develop a reference case that does justice to all parties involved.
Oordeel zelf hoe spectaculair de projecten van KPN IoT kunnen zijn. We geven 5 voorbeelden van door ons geschreven teksten:
The brand awareness is already there. SAP is probably the most well-known brand when it comes to European IT solutions. The Dutch business community makes frequent use of their innovative technology. And that was precisely the reason why SAP mainly wants to let customers have their say in their PR strategy.
SAP has an arsenal of IT solutions. Each user uses these for different purposes. But how do you tell the outside world what SAP technology can mean for an organization? How can business benefit from this? And what are the results in that case?
Together with SAP, we prepare extensive briefings in advance for customers and any implementation partners. This ensures that everyone knows exactly how everything works and what questions they can expect. After all, good preparation is half the battle.
Based on interviews, we collect all the input needed to write a fair case. Of course we take SEO into account in the article, so that the content ranks well in Google. As soon as all parties involved agree, we pitch the cases to as many media as possible.
Every year we secure hundreds of articles in the media. With a look inside the IT kitchen of companies, we show how SAP technology is used smartly, innovatively and successfully. For example, we are working on the 'know, like and trust factor' of SAP. Fun fact: this PR strategy also has an impact on Human Experience Management, the innovative content of the SAP projects often also appeals to applicants.
Content marketing and design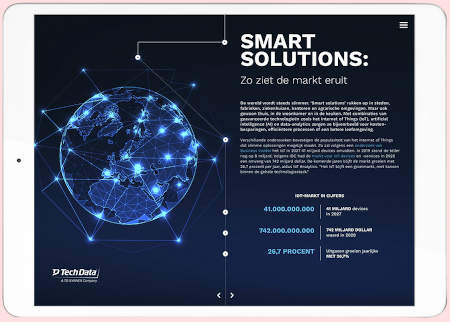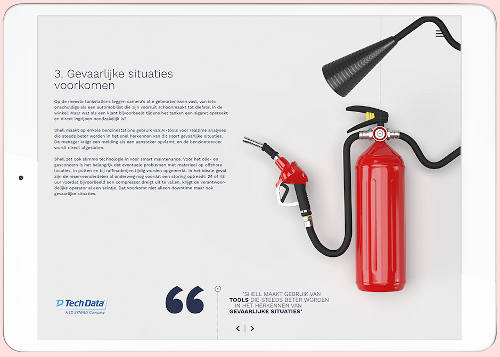 De markt voor IT-partners is sterk aan het veranderen. Eindklanten vragen steeds minder om 'hardware' en steeds meer om 'slimme oplossingen'. Voor IT-distributeur TD Synnex maakten we een e-book over alle belangrijke ontwikkelingen waar hun partners rekening mee moeten houden. We verzorgden zowel de inhoud als het design.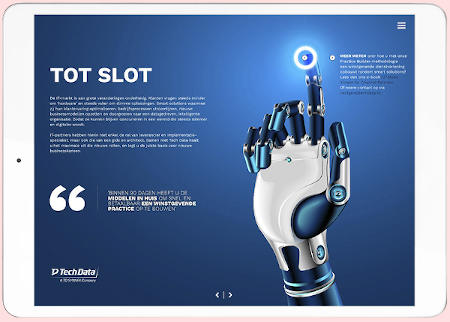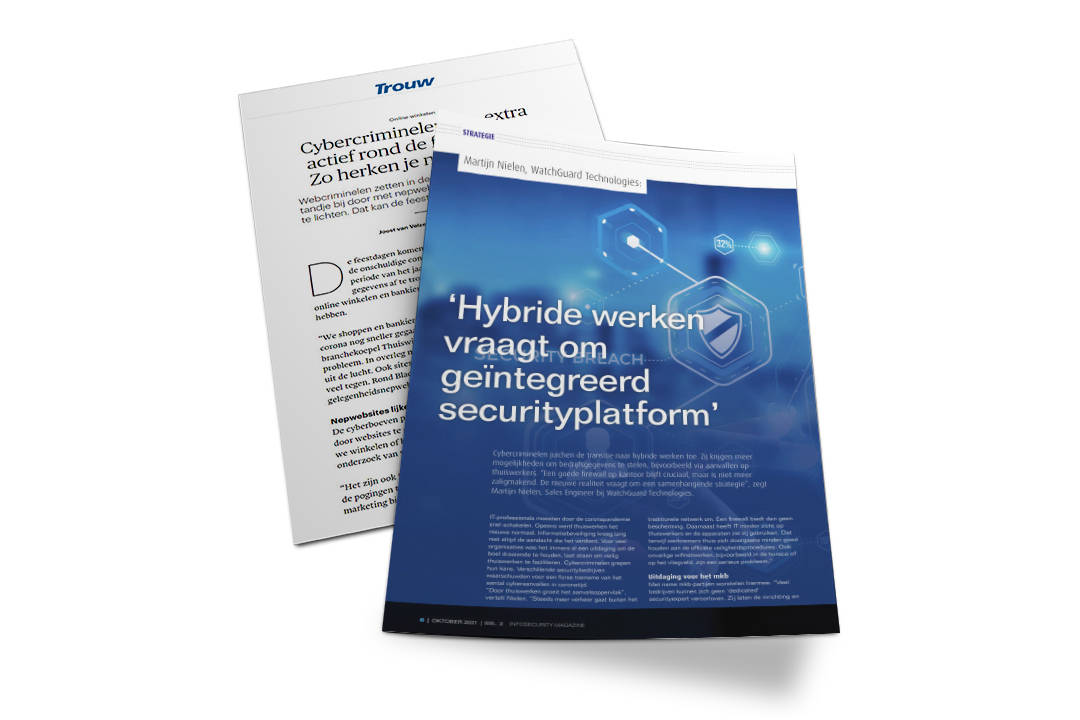 Free publicity impossible in today's market? No, it is not. But your story has to be really strong. We can help with that. We regularly achieve valuable media placements for our clients without buying them in. Like for Mimecast, for example.
Security company Mimecast wants to generate as much awareness as possible. They want to achieve this by reaching the press with a large reach and the trade media focused on various industries.
To achieve this objective, we came up with specific campaigns. Some of these are purely aimed at consumers and the so-called verticals. Like in December last year, when we warned consumers and industries against shopping for the holidays. Because it is precisely during that period that cyber criminals make a profit from the internet.
The result? Publications on NU.nl, Trouw, Vives, Emerce, Distrifood and Retail Trends, among others.
COMPLICATED MATTER EXPLAINED EASY
White papers for Telerex / Eight Lakes Group
Whitepapers are an ideal tool to showcase knowledge and expertise in a particular field. This way you will be seen as an expert or thought leader within your industry faster. We can help you with this. As we have done for Telerex several times, for example.
Telerex imports and distributes electronic and electromechanical products within the Benelux. Telerex customers are active in industry, medical, defense and space and aerospace, among others. From its own Competence Center it offers various additional services.
The technical operation of the solutions is often complex. Telerex's request to us was therefore to write white papers in which this complexity is explained in understandable language. So that it is clear at a glance to potential customers exactly what Telerex does and whether they have come to the right place. This makes it easier to lead prospects to the next stage in their decision-making process.
In consultation, we determine the subjects of the white papers. What is the demand from the industry? And which topics require more explanation? Think of topics such as 'harsh environments', 'configurable power supplies' and 'Artificial Intelligence of Things' (AIoT).
White papers can consist of 1,000 words, but also 20,000 words. It is therefore important to coordinate the structure, content and form. We make an inventory of the customer's wishes and adjust our working method accordingly.
After collecting input and possibly a brainstorming session with the managers involved, the copywriter can get to work. All Co-Workx copywriters combine a journalistic background with knowledge of technology. And are therefore extremely well – and quickly – able to write down complex matter in an understandable form. A first version is sent to the customer for review, after which we process any feedback.
The result? A complete, easy-to-understand white paper that helps potential customers and other interested parties make thoughtful choices. For example, in their decision-making process when purchasing technical solutions and services. Telerex then uses these white papers in their marketing, communication and sales activities. This ensures that their message reaches the largest possible target group and more potential customers.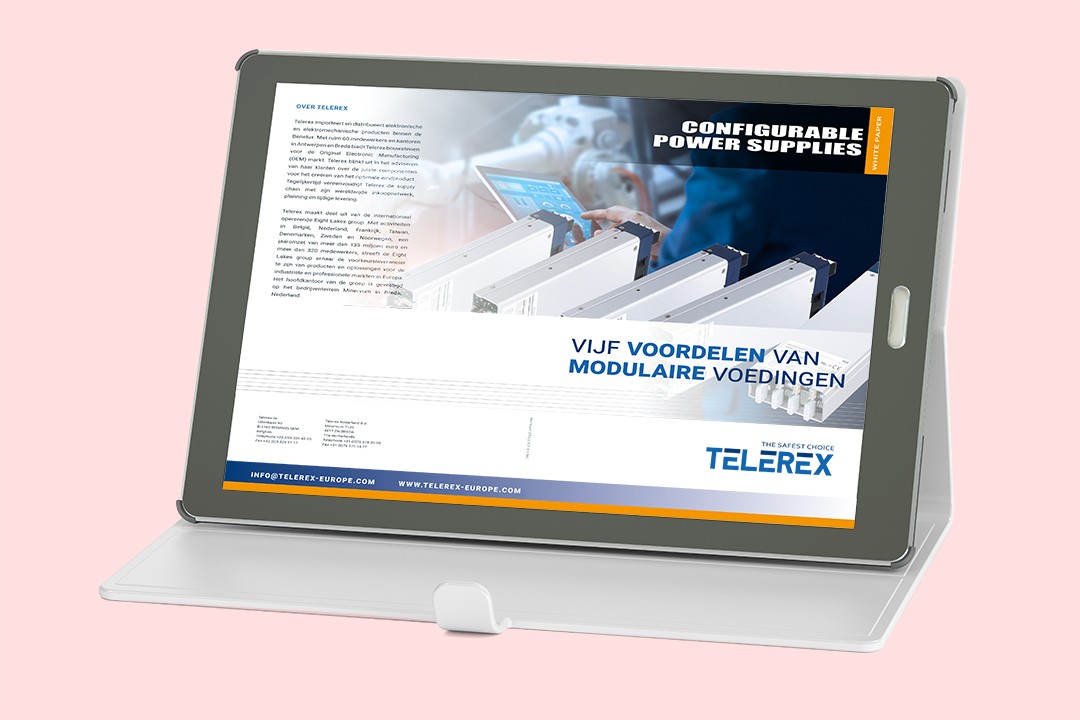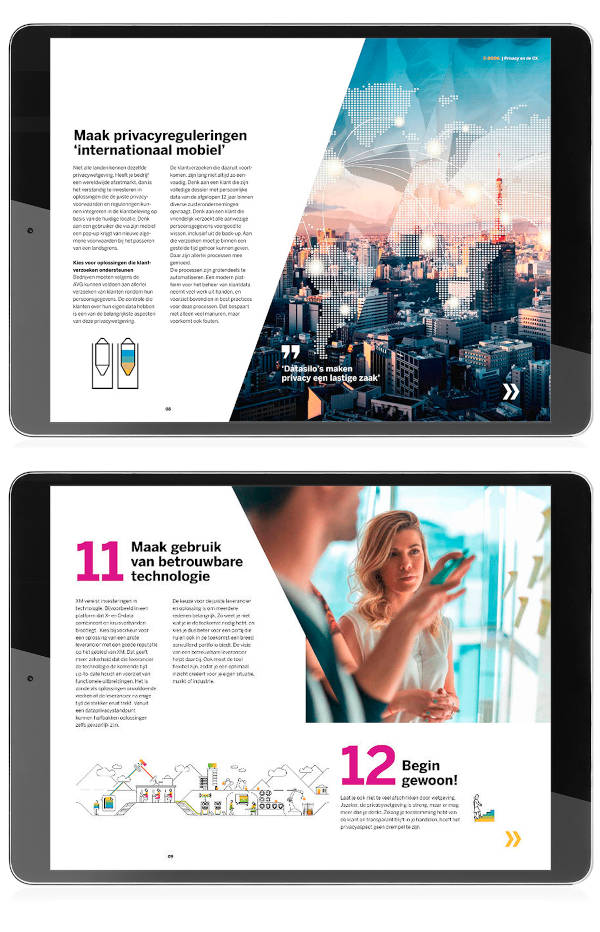 Content marketing and design
We created a series of 5 e-books for SAP. We took the entire project off their hands, from conceiving and developing the content to the design. They use the end result in their lead generation campaigns.
Consumers are placing increasing demands on the customer experience. They want a personalized shopping experience that feels as seamless as possible, no matter the shopping channel (online/offline).
SAP helps retailers meet these requirements. They do this not only with their technology, but also by providing inspiration and advice through, for example, blogs and other content. In this sector it wants to profile itself as an expert, so that their brand awareness and authority grows.
Much content is accessible to everyone, but not all. SAP places the most extensive white papers, e-books and research reports as gated content in exchange for a (company) name and email address, for example. This is how they collect new leads. They asked us for help in creating these materials.
In this case, we chose five e-books that together summarize all the trends and developments around customer experience in retail and give the reader tools to get started.
In consultation with SAP, we determined the topics of the e-books. We then worked out the subjects entirely on the basis of desk research. After approval of the texts, we also provided the graphic design.